Join us this spring Bank Holiday for English Wine Week in support of our English wine pioneers and enjoy the fruits of their labour!
English Wine Week is a national campaign, driven by English wine producers to promote and encourage everyone to get involved. There are wine related activities, promotions and talks across the country, all to ultimately raise awareness of this wonderful growing industry. We are delighted to have some award-winning vineyards on our door step and will be supporting them throughout this English Wine Week and beyond…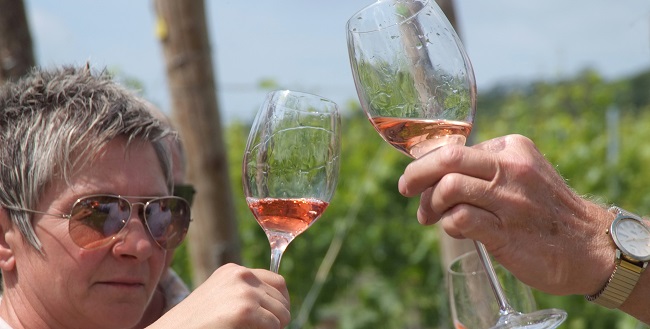 ---
Believe it or not, there are over 400 vineyards dotted around this wonderful country and several creators are stealing top awards! Although English wine does not enjoy the same levels of fame as Spanish and French wine, quality levels are increasing alongside its popularity.
So when did it all begin?
It is thought that Julius Caesar brought the vine over to the UK from Italy as a souvenir to remind the Romans of their civilisation and prosperity. However, the reality of the English weather left a countless number of English vineyard owners unable to create wine to match that of the Italians.
After the Second World War, research chemist Ray Barrington, and garden writer Edward Hymans, got together to reestablish the English wine industry. They made it their mission to discover a grape that would grow and ripen well in the UK.
Today, of course, with new technology and a better climate, it turns out the English are pretty well-versed when it comes to vines!
The English wines on our menu…
High Clandon Estate Vineyard
The High Clandon Estate Vineyard was founded in 2004 by Sibylla and Bruce Tindale near our sister pub The Queen's Head. Sibylla is a lover of Champagne and believes entirely that the best of English sparkling wines can surpass those of France.
Bruce is the vineyard and wine expert having obtained a Bachelor of Science (Hons) in Viticulture and Oenology from Plumpton College. You can visit their vineyard in Clandon where they create their award-winning sparking wines and enjoy a dinner afterwards at The Queens Head!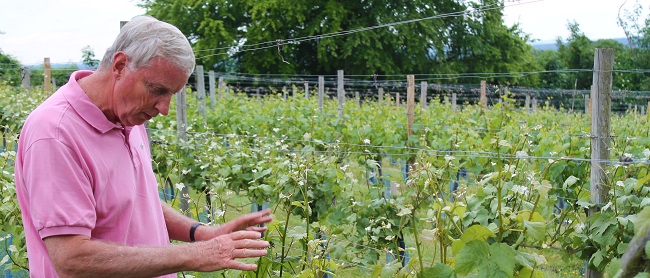 Albury Estate
Indulge in a bottle of the award-winning, highly popular Albury wines at any of our eight pubs, or visit the vineyard in the beautiful Surrey Hills this English Wine Week. What makes this wine so special is that it is produced using organic fruit and without the use of herbicides or fungicides.
The vines are the traditional Champagne varietals of Chardonnay, Pinot Noir and Pinot Meunier, as well as some Seyval and Pinot Gris. The team there believe that by encouraging the natural biology of the land, they produce great fruit and great fruit means amazing wine.
Hattingley Valley
Hattingley Valley wines have been recognised by so many international and national awards, which is probably because of the team's passion to create remarkable wine. Created from the grapes nurtured on Hampshire chalk, the delicious sparkling wine is made unique by the elegant touch of oak.
You can book a tour of their lovely Hampshire-based vineyard from April to September and we highly recommend dinner at The Exchequer nearby!
Whether you prefer white, red, sweet or dry, put a date in your diary to support our English wine creators and enjoy the fantastic range of events going on across the country this English Wine Week!
Join us for English Wine Week and raise a glass of fine English wine!
Saturday 27th May – Sunday 4th June 2017
Book a table below to save time