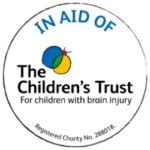 We are delighted to be supporting The Children's Trust, a fantastic national charity, based in Tadworth, Surrey.
The Children's Trust has state of the art residential facilities, as well as an out-reach, community-based program which offers rehabilitation services for children aged up to 18 with a variety of brain injuries.
The Cock Inn supports The Children's Trust through a number of initiatives at the pub, and throughout the company.
Local Walks
There's a reason country walks and pub lunches go so well together and we invite you to discover a lovely local walk before (or after!) you enjoy a meal with us; it's the perfect way to work up an appetite, or justify that sweet treat!
Local Attractions
Why not make a day of it and explore more of the surrounding area in Headley and beyond? There's plenty to do nearby, from theme parks to farm parks, and horse racing to golf, you won't be stuck for ideas!