An award-winning country pub in Headley, near Epsom
Charming Village Hub for Pub & Dining in Headley, near Epsom - Surrey
Step into the heart of Headley and discover The Cock Inn, a true gem of British hospitality nestled within one of Surrey's charming villages. Combining contemporary comfort with the warmth of a traditional countryside pub, we invite you to savour a glass of locally brewed ale or relish a delightful meal featuring Surrey's finest flavours.
Proud supporters of our local farmers and producers, we take delight in showcasing the freshest ingredients. Our commitment to culinary excellence and community sustainability shines through every dish we serve.
Whether you're basking in the sunshine on our spacious patio during the summer months or seeking refuge by our inviting fireplace as the weather cools, The Cock Inn offers a cozy and character-filled atmosphere that enchants both locals and visitors alike. Our tantalising menu boasts an array of snacks, main courses, sharing platters, and delectable desserts, ensuring your visit is truly unforgettable.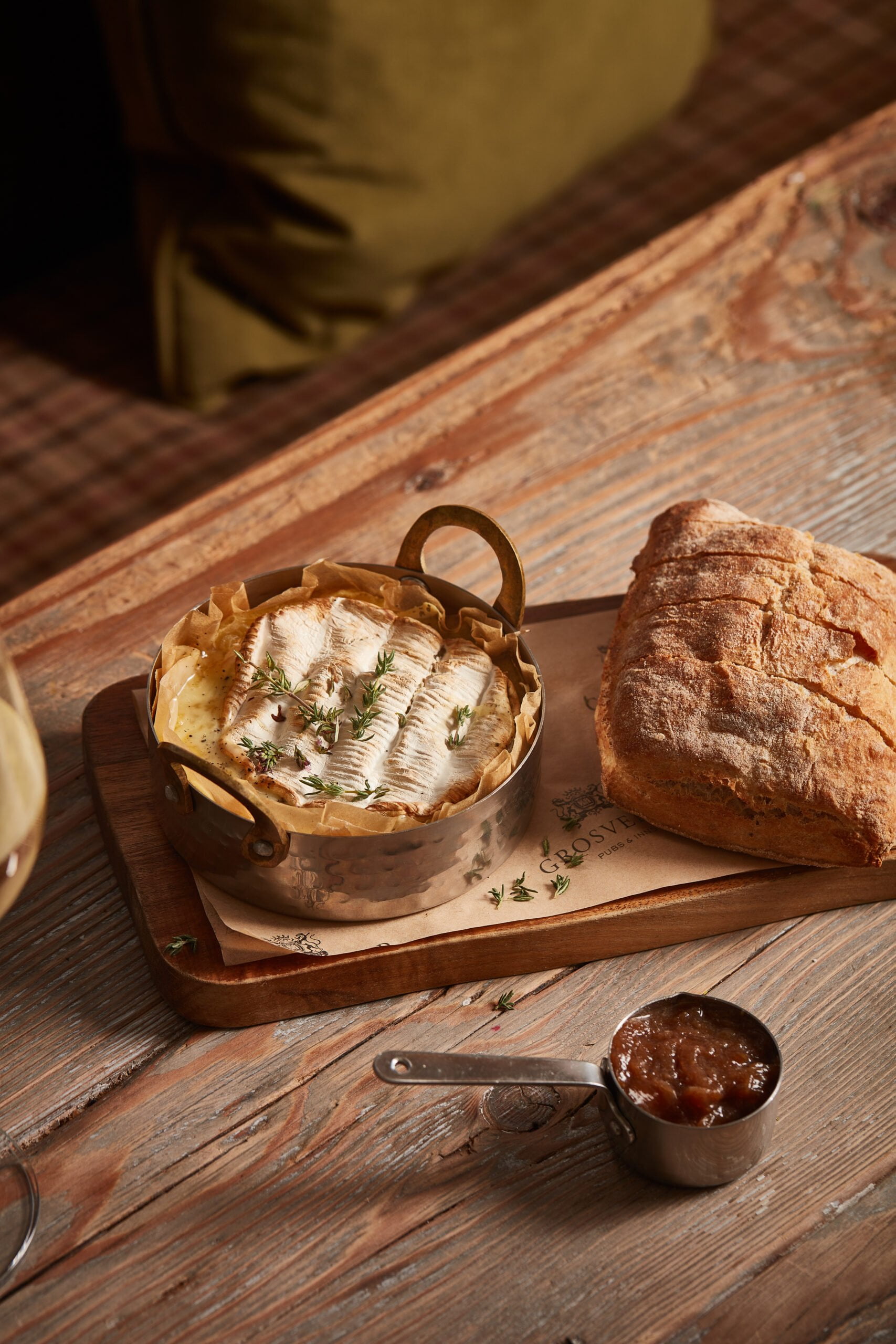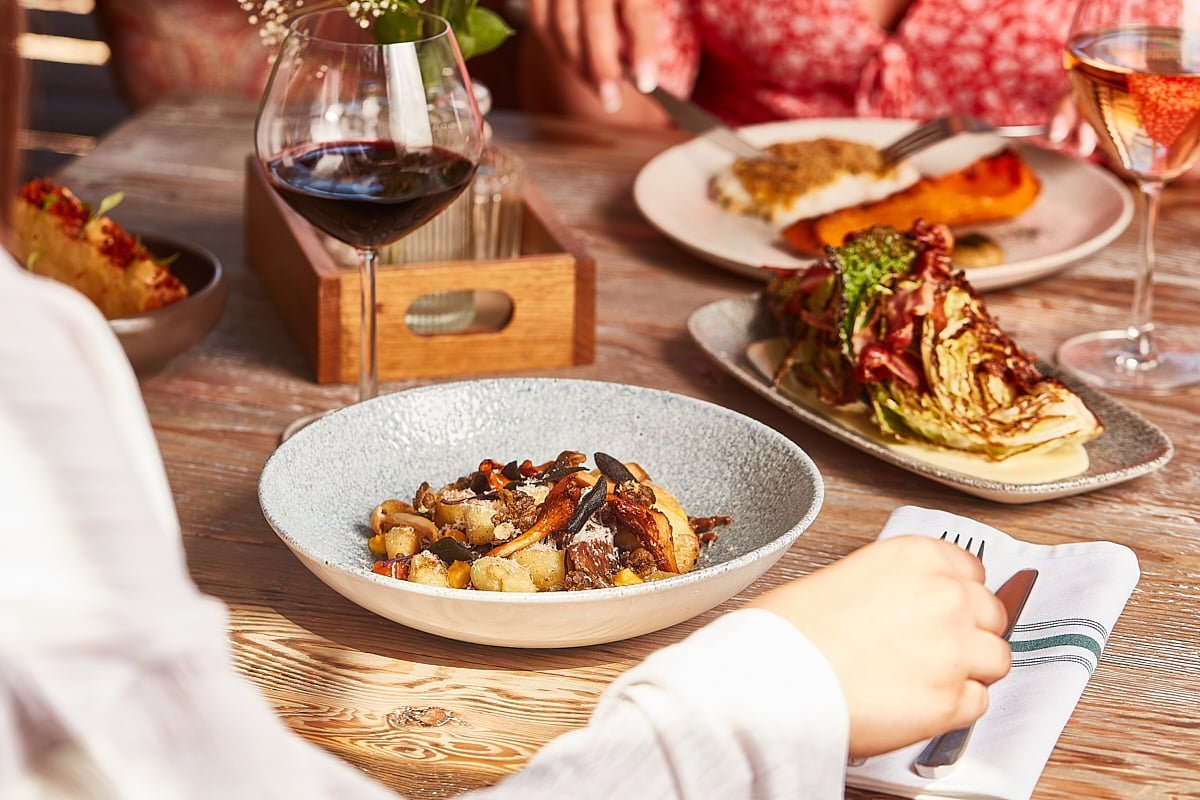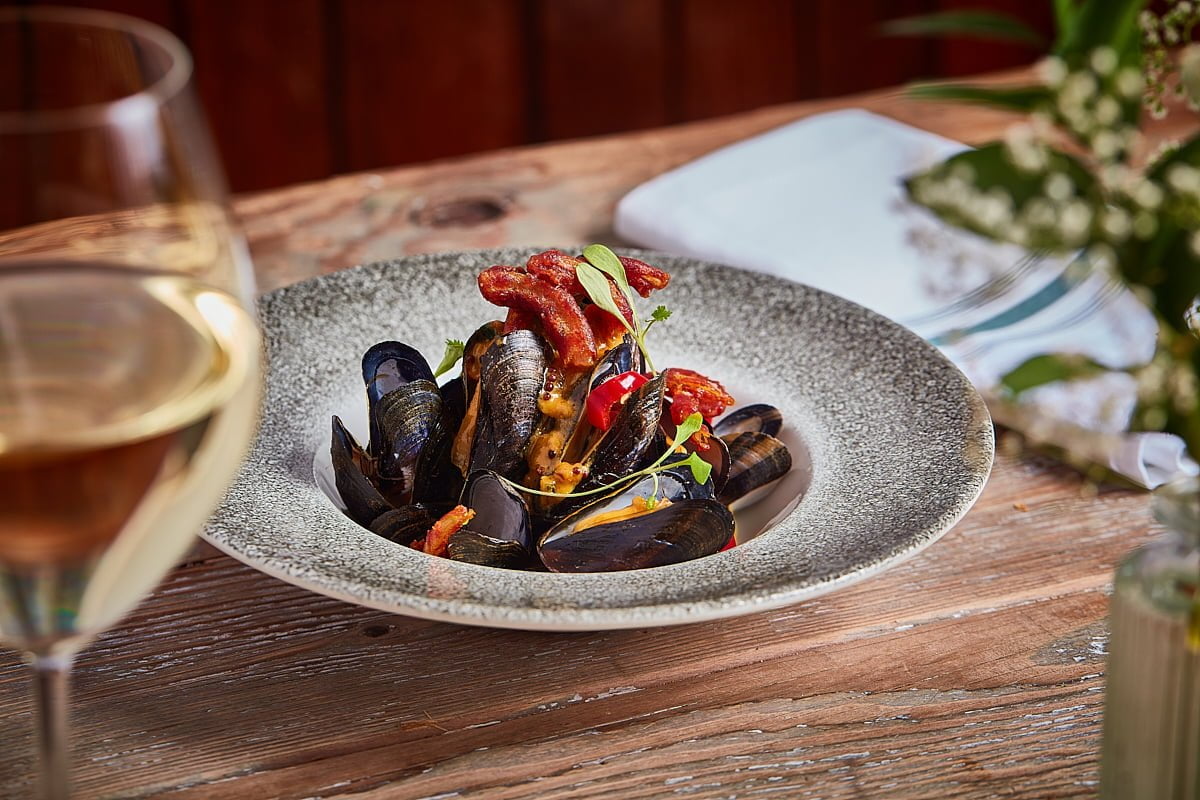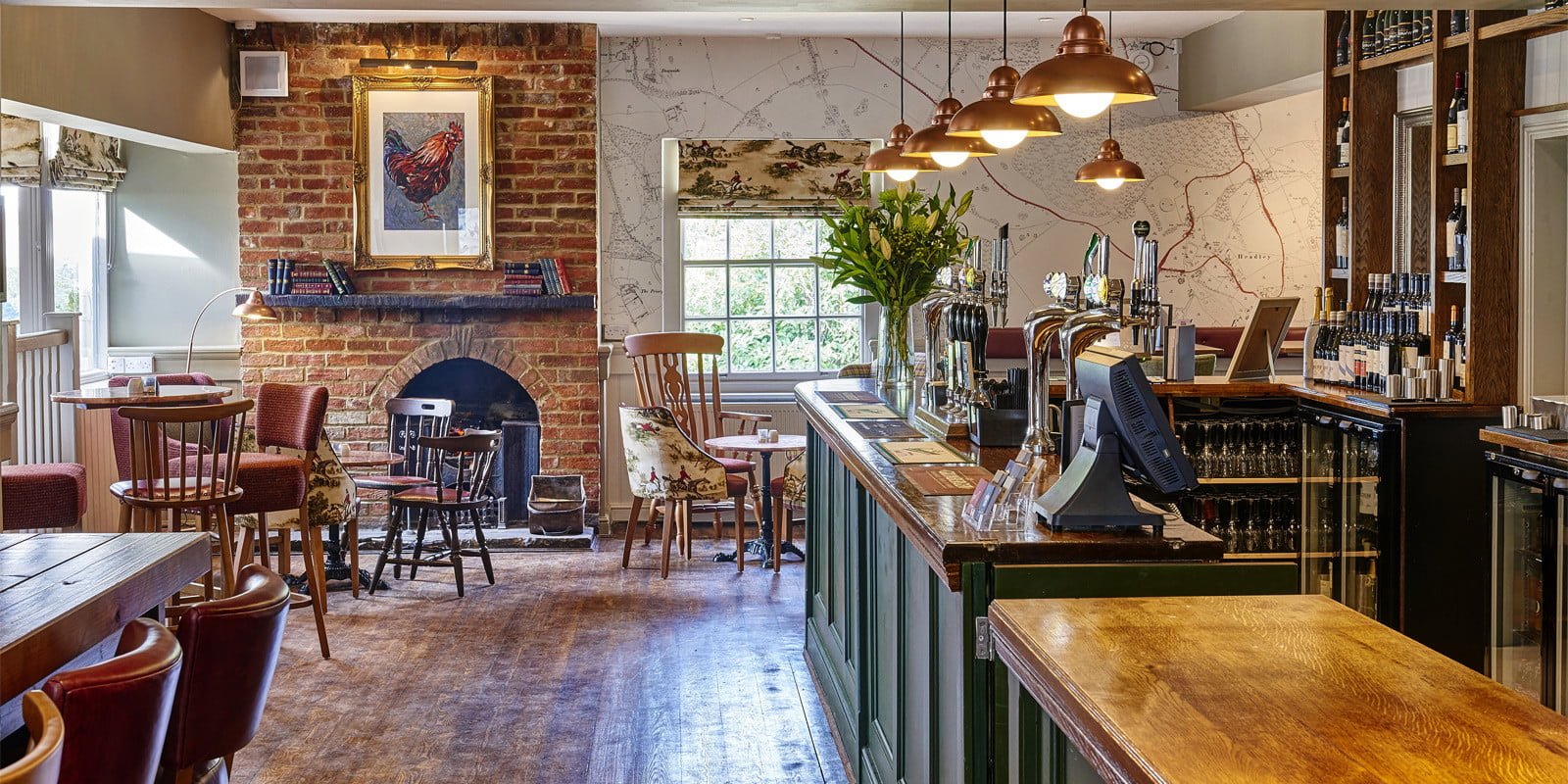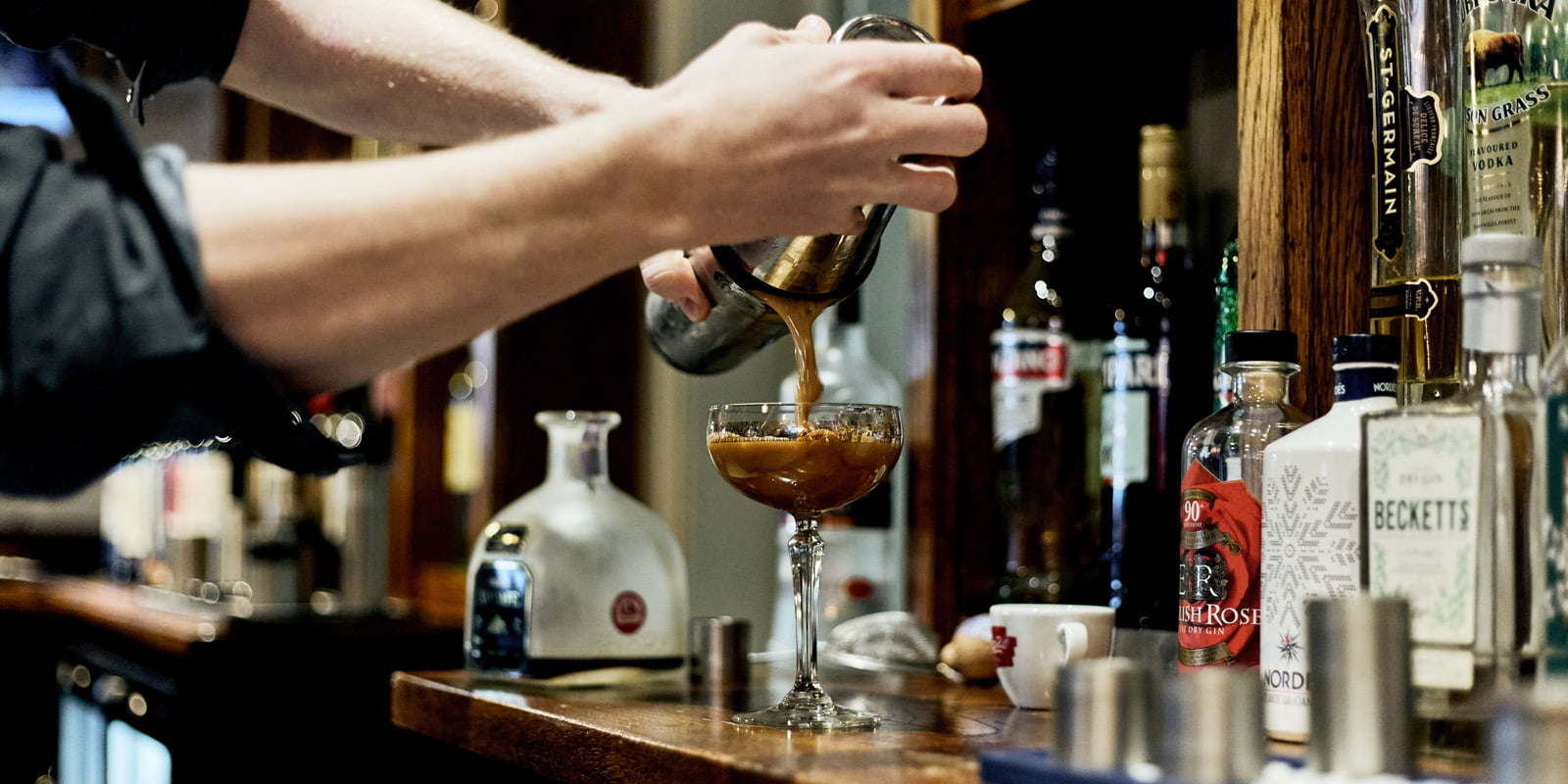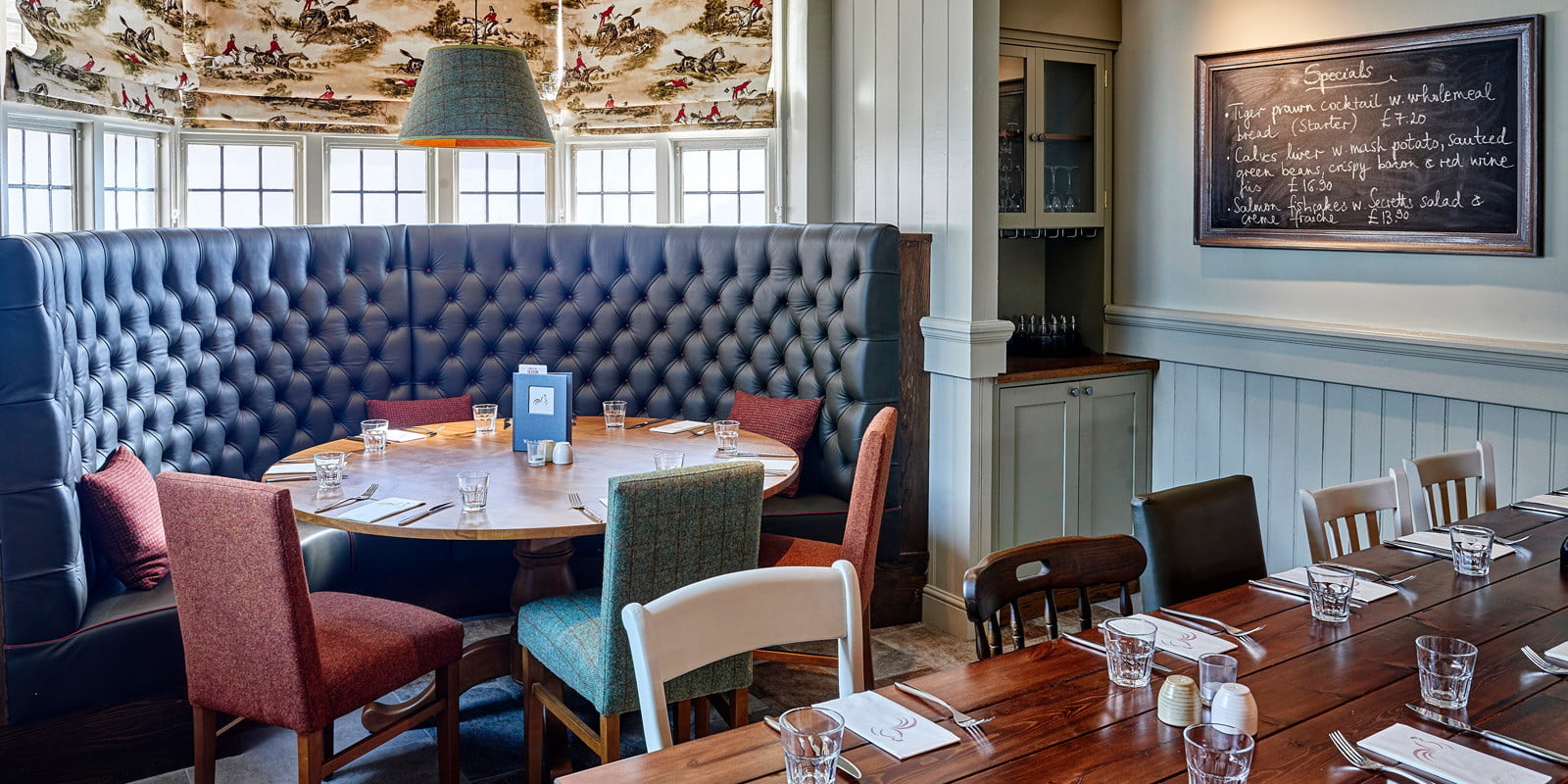 Can't find availability at the time or date you're looking for? Contact our reservations team on ​​ bookings@cockinnheadley.co.uk and we would be only too pleased to see if we can help accommodate your request.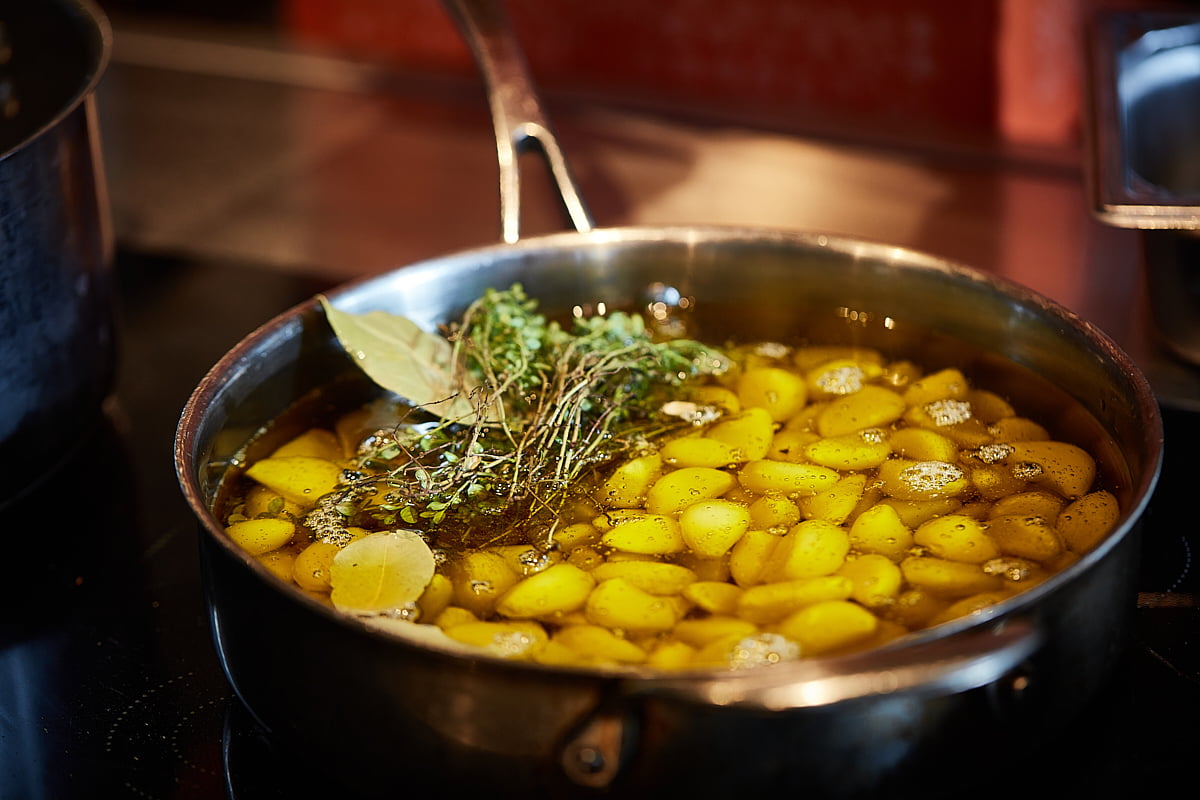 Forever Changing Specials
Our ever-changing specials menu embodies our commitment to freshness and creativity. Each day, our talented chefs hand-select the finest local produce to craft unique dishes. This dedication to seasonal, locally sourced ingredients ensures that your dining experience is always unique.
From farm-fresh vegetables to succulent meats and the freshest catch from local waters, our specials are a testament to our quality kitchen teams. Explore our ever-evolving specials menu and savour the flavours of the season.
Pub & Restaurant in Headley, near Epsom
Nestled amidst the beauty of Hampshire, the Cock Inn Pub has become a beloved spot for both locals and those seeking a memorable dining experience. Our skilled chefs expertly craft the best of British cuisine with their own creative twist. Our menus evolve with the seasons, providing a delightful variety that always captures the hearts of our patrons.
Join us every Saturday for a brunch that draws a crowd from near and far. Whether your appetite craves a hearty full English breakfast, the luxurious flavours of our smoked salmon benedict, or the wholesome goodness of our plant-based options, our brunch promises a weekend tradition you'll adore.
And of course, we pay homage to the timeless tradition of the Sunday Roast. Our platters feature succulent roasted meats, accompanied by crispy Yorkshire pudding and the freshest seasonal vegetables, making every Sunday a day to cherish.
Yet, no visit to the Cock Inn Pub is complete without indulging in our selection of delectable desserts and locally sourced cheeses – a delightful conclusion to your dining experience.
Conveniently located in Headley, our establishment attracts visitors from Hampshire and beyond. With our carefully curated and diverse menu, there's a dish to satisfy every palate. So, come join us, feel at home, and allow the welcoming team at the Cock Inn Pub to create a cherished dining memory surrounded by the serene beauty of the Hampshire countryside.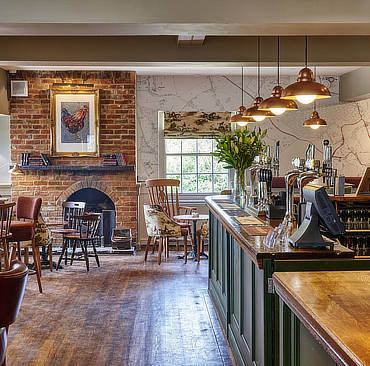 The Restaurant & Bar
Enjoy a unique dining experience in our restaurant and bar areas full of character and charm, offering a truly relaxed countryside experience.
The Patio
Perfect for dry, sunny days; enjoy dining outside on our patio, where we have a number of tables with parasols and blankets. Please note, these bookings are weather permitting and, although we will do our best to move you undercover should we have inclement weather, we cannot guarantee we will have alternative tables available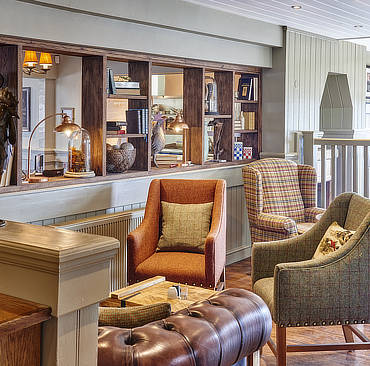 The Derby Room
Our private dining room, off the main pub restaurant, offers the perfect place for celebratory meals. Enjoy the bustling atmosphere from our restaurant but in the exclusivity of our Derby Room.