The days are shorter and the air is cooler, but this season is full of colour, delicious hearty food and when the sun is shining, you can't really beat it!
If you're not as 'into' autumn as we are, then read on for a few reasons that may change your mind…
---
1. The Food
This time of year is ideal for a little indulgence; perfect pastry pies with steak and St. Peter's dark ale, delicious dauphinoise with your pan-roasted pork tenderloin and creamy risotto with butternut squash, crispy sage and Parmesan. And if you are going to treat yourself, you better save a little space for our sticky toffee pudding or our white chocolate mousse.
As lovers of seasonal British fare, be sure to check our daily specials board for the best the season has to offer, from great game such as partridge and grouse, to fresh fish landed at Brixham Market the day before.
---
2. The Walks
Wrapping up and heading out for a blustery walk can be one of the best ways to blow away any post-summer blues and to embrace the season!
We are lucky enough to be on the route of one of the National Trust's beautiful walks; the Headley Heath to Whitehill Trail is a dog friendly ramble of just under 4 miles, taking you across Epsom's countryside where you can enjoy some truly stunning views of the Surrey Hills (as well as some livestock!).
To discover the Headley Heath trail and all the facilities available on route, visit www.nationaltrust.org.uk, and don't forget to book a table with us if you're stopping by to refuel!
---
3. The Drink
If summer is the time for Pimm's, crisp cider and delicately light rosé, then this time of year is all about a deep red, a real ale and wonderfully aromatic mulled wine! This year, we are stepping things up a notch and will be offering a mulled wine with a touch of sloe gin. We will be serving this Hayman's Gin speciality with dehydrated apple and cinnamon for the ultimate serve; perfect for a post-walk pick-me-up or simply because it tastes great.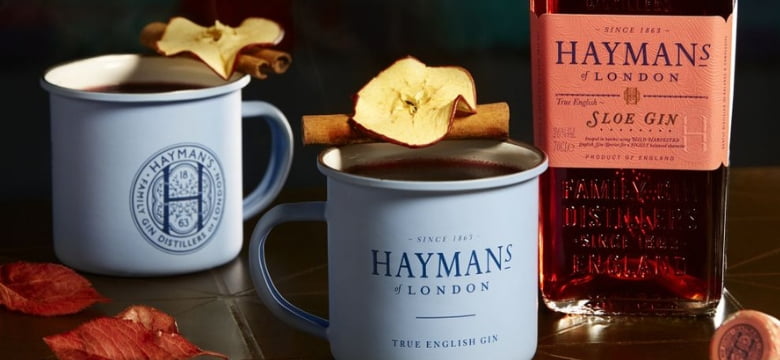 ---
4. The Things-To-Do
We are talking Bon Fire Night, Halloween and of course the big festive C; all great excuses to get dressed up (be that in your best frock, your knitwear, or your ghost costume!), get together with friends, and make the most these shorter days.
If you haven't picked up your pumpkin yet, head over to Crockford Bridge Farm to pick your own, and if you're looking to do a little more for Halloween than trick or treating, Hobbledown has Halloween toddler lunches which includes entry to the park, lunch, spooky biscuit making and exotic animal handling! Find out more about Halloween at Hobbledown.
If you are after something to enjoy without the kids, Epsom Playhouse has a host of plays, films, comedy acts and musical performances lined-up, including Bugsy Malone, The Illegal Eagles tribute act, The Russian National Ballet's Swan Lake and BBC Radio 1's Lee Hurst's Mucking About tour.
For full details on upcoming events at Epsom Playhouse, visit www.epsomplayhouse.co.uk.
Finally, Christmas is one thing we can all agree is worth getting together to celebrate, so if you want to enjoy great food and drink in the company of loved ones, without the stress of preparing or cleaning up afterwards, take a look at our Festive Party Menu.
Start your celebrations early and enjoy £5 off!
Enjoy £5 off per person, when you dine from our Christmas Party Menu on 26th, 27th, 28th November or 3rd, 4th, 10th and 11th December 2018.