We know it's only September and far too early to mention the 'C' word, but many of us are so busy these days that before we know it, Christmas season will have crept up and nibbled us on the nose.
Whether trying to find a date for the work crew or your closest pals, it's probably wise to get a date pencilled in the diary now, as we all know how painful it can be trying to get everyone together in one room…and then finding somewhere that can accommodate your only date to work with.
So, as we enjoy the last few weeks of summer and the changing of the season, be one step ahead and get your festive party date confirmed and booked in the diary now, to avoid disappointment.  Deposits are required and pre-orders will be taken closer to the time.
Festive Menus from just £23.95
Here at The Cock Inn, we can accommodate parties large and small offering ample space, a festive ambience, cosy log-fires and a unique array of local and international brands including festive mulled wine and warm cider, artisan gins, craft beers, ales and cocktails to pair with your Christmas meal.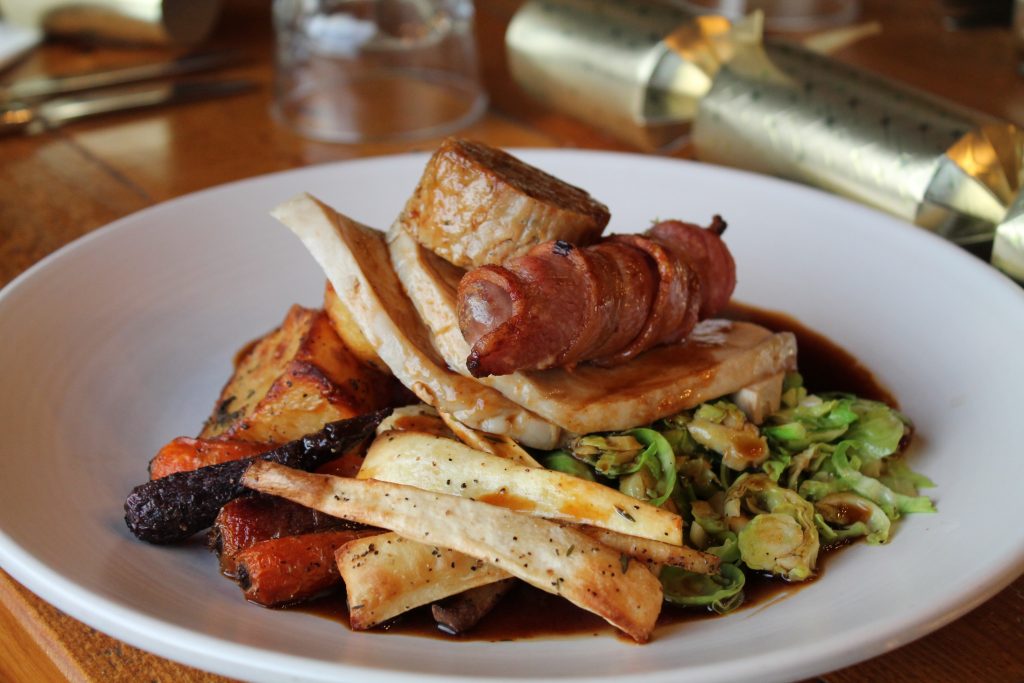 Starting at just £23.95 for a two-course festive meal and £29.95 for three-courses, our Head Chef Kevin has worked hard to create an envious menu of fresh, local and seasonal delights with no hint of a nut roast in sight!  Why not push the boat out and add a fourth course of English cheeses and real ale chutney…
View our Festive Menu here:
Don't delay, book online today to reserve your Christmas Party. Deposits will be required at the time of booking. For information relating to our booking and cancellation policy click here.
Festive gift ideas
If you're a lover of organisation and like to plan early, think outside the box when it comes to stocking fillers and gifts. Wouldn't a 'round of drinks', a 'meal' or 'stay' at their favourite pub be a great idea… and easily achieved with our gift vouchers (available to purchase at all our sister pubs or by calling our Head Office).  Our gift vouchers can be used in any of our pubs on all food, drink and accommodation (at The Red Lion Odiham and The Stag on the River Eashing).  Plus, for even more unique ideas, don't forget to attend our upcoming luxury festive shopping evening in partnership with Mistletoe & Wine. Watch this space for the confirmed date…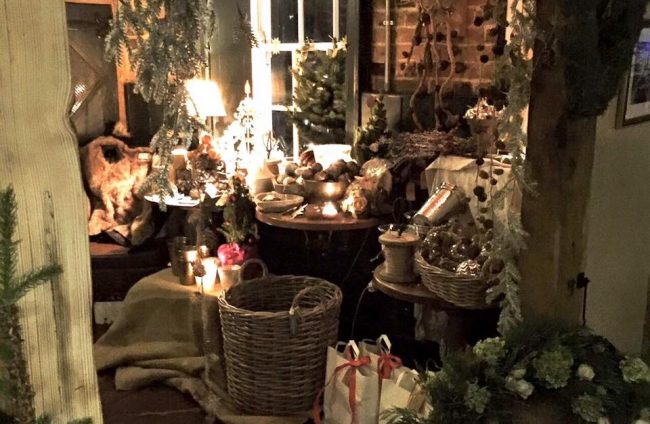 Autumn Menu
We know that the festive season can peak too soon no thanks to arduous tv advertisements and retailers stocking chocolate selection boxes and Christmas goodies from August. Fear not, you won't be hearing endless festive music in our pub until at least mid-November (and even then we try our best to ensure the right balance of music is played).  Until then, as we enjoy the final throes of summer and hope that the sunshine can hold out for just a few more weeks, Kevin and his team are busy crossing the t's and dotting the i's to our new Autumn Menu.  You won't be disappointed and will find lots of delicious dishes peppered with seasonal ingredients, that have been locally-sourced wherever possible.
To make a booking, whether to explore our new Autumn Menu, to celebrate Christmas or anything in between, book online to save time here. To chat with Danni (our Pub Manager) or a member of our team, please call: 01372 377 258