Introducing the lovely staff here at The Cock Inn.
Here at The Cock Inn we have a fantastic team of hardworking and brilliant people who are ready to make your visit a great one. We are proud to have such a strong and coordinated team which Pub Manager, Danni helps keep motivated and working as a team during those busy shifts.
Our front of house team does a great job of maintaining the high levels of service, not to mention the brilliant dedicated kitchen team headed up by Adam Sullens; an extremely skilled and talented chef. Take a look at his Seasonal Summer Menu here.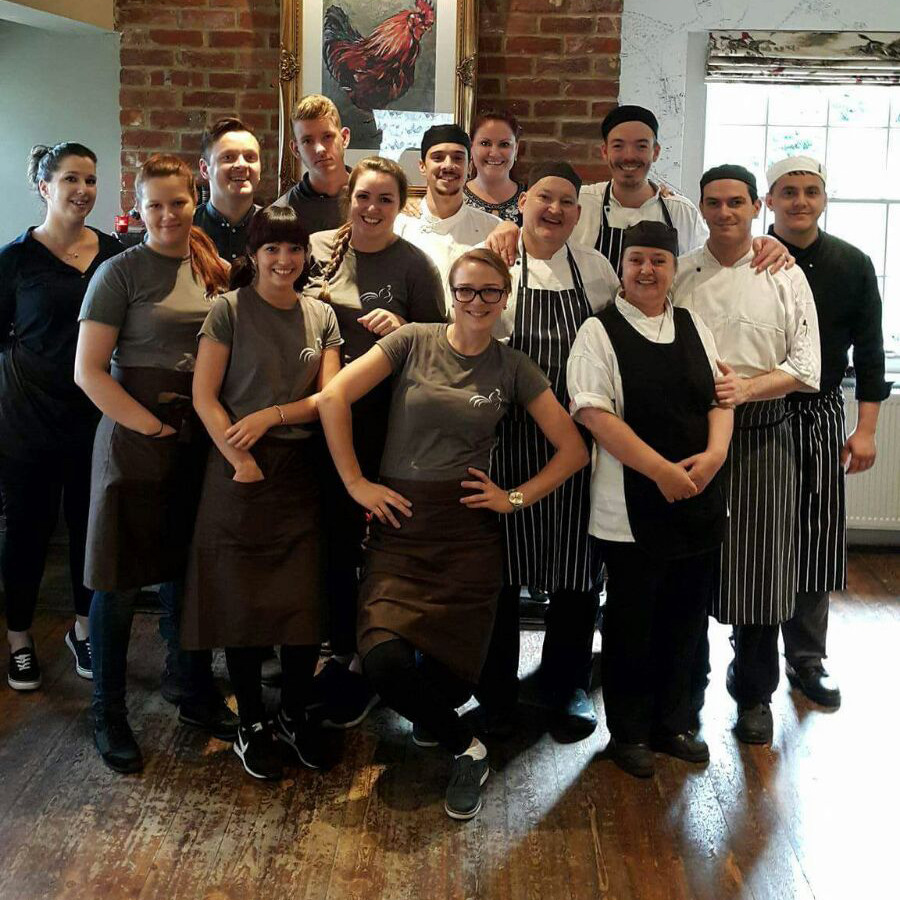 We wanted you to get to know our team.
We asked  some of our team a simple question; what their ideal evening out would be, who they would spend it with and what they would do.
Danni (Pub Manager) – When I'm not working I like to go out to the theater or the ballet, I like to find somewhere nice in London to have a drink, preferably a G&T or a cocktail with my good friends.
Damian (Assistant Manager) – I like to start a night out with a social activity like bowling or pool, over a couple of drinks so that we can all catch up and relax. After I like to head out into town and find a busy bar or club and get dancing, you know the crazy stuff.
Adam (Head Chef) – My ideal night is simple. Being with my mates at the local pub, pint in front of me, relaxing and enjoying the good company surrounding me.
Oni (Pub Marketing Officer)  – I have so many ideas that come to mind. I like to be with my friends somewhere outside by a lake or nice view for example. I like to have a bbq on and play some games, relax and just let off tension really.
Oni, our Pub Marketing Officer, recently won the Red Mist Leisure Shining Star Award, as voted by our lovely customers and fellow staff. It's extremely gratifying when the hard work is recognised; congratulations Oni for doing such great work! See below, Oni being awarded her Shining Star certificate by our MD Mark Robson.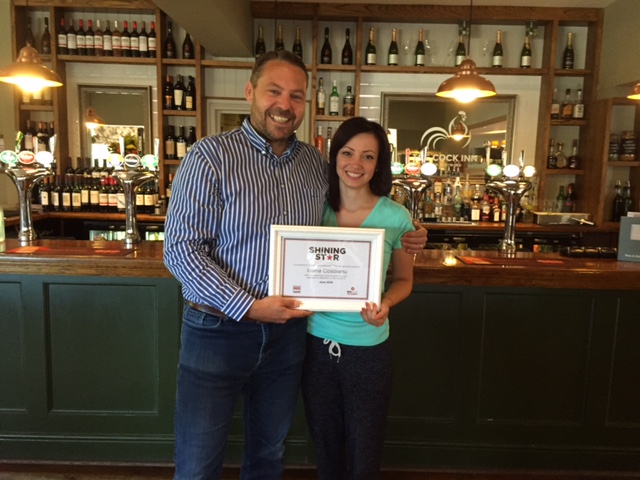 Join us this summer and see for yourself just why our team helps make us the pub that we are.
To book a table at The Cock Inn, click here.