Being part of a group of pubs that has a passion for high-quality food and drink; when recruiting for our new Head Chef, we wanted someone who shared that passion and would continue to develop our menus to offer exquisite fresh, local, seasonal dishes to satisfy all taste buds.
We're delighted to announce that we have found our perfect match, and would like to introduce you to our new Head Chef, Federico!
His expertise and skills have already shone through our daily specials since he joined at the start of June, and he is now busy developing a new Summer Menu, launching in the upcoming weeks.  We managed to grab 10 minutes of Federico's time, to sit down with him and learn what goes on under the chef's hat and find out how he developed a passion for food.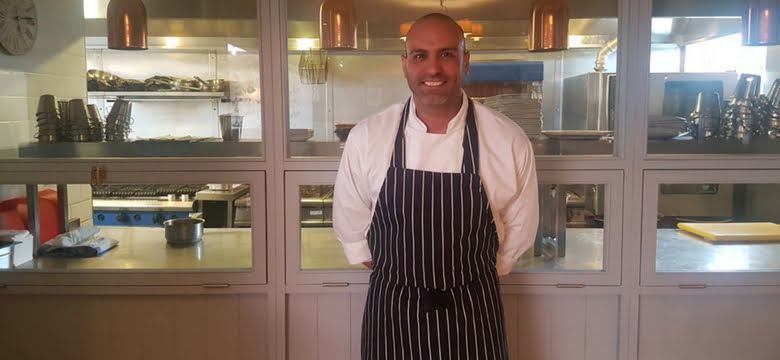 What was your dream job when you were growing up?
Being raised in a religious culture, at first I wanted to be a priest. Then as I grew up, I started developing a passion for cooking and realised that was the dream I wanted to follow.
Where did you grow up and was food always part of your life as a child? 
I grew up in Argentina's capital, Buenos Aires. Growing up in Argentina with a family who is passionate about cooking,  it's no surprise to people that food has always been a big part of my life and culture. My Grandmother's cooking inspired me as I grew up and then when I was older, I took over the responsibility of cooking for my family as it was something I enjoyed doing. This is where it all started!
How did you become a chef?
I started out as a kitchen porter, as so many chefs do in their younger days. I fell in love with being in the kitchen (despite having to wash lots of dishes) and so that is when I decided to follow my passion and become a chef. I trained in Buenos Aires before moving to Spain and then to London to continue developing my career and learning new skills from other cultures. And now I find myself here in the beautiful Headley, Surrey!
Who is your favourite celebrity chef?
My favourite chef is Michel Bras, a 3 Michelin star chef from France. He is the master in his job, he respects what he does and the people he works with, plus the food he produces is simple and natural but so great. He is a real inspiration to me.
What is your favourite 'go to' dinner when you're having a relaxing evening at home?
As I'm in the kitchen all day, I want to have a bit of a break on my night off, so I tend to like simple dishes that are still tasty. I usually go for a nice piece of fresh fish, drizzled in olive oil and served with lots of vibrant green vegetables.
What's the signature dish you cook to impress people? And why do you think people love it?
Homemade gnocchi stuffed with Gorgonzola cheese and a vegetable sauce. This is an Italian dish and one of the first recipes I was ever taught by my Grandmother when I was just 6 years old. Everyone who tries it loves it! But I wouldn't dare share the family recipe, it's top secret…
Do you have a top tip that you share with people in the kitchen?
Sprinkle a little salt on your meat before you cook it, not after you cook it. The seasoning absorbs into the flesh whilst cooking and tastes totally different, but works so much better.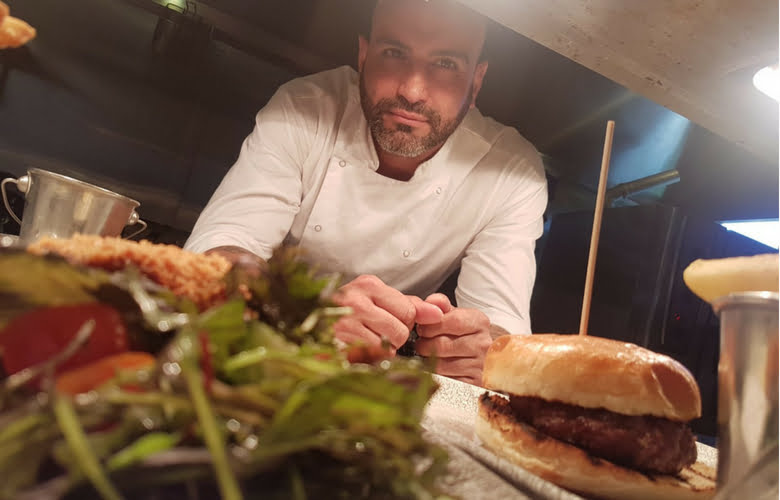 If you could cook for any person of your choice, who would it be and why?
For me, I have two 'legends' that I would love to cook for; Winston Churchill and John Lennon. Churchill was a genius and I love hearing about the history of the country I now live and work in, and John Lennon inspired so many people with his incredible music and was actually such an interesting guy.
What's your favourite thing to do when you're not at work in the kitchen?
I own a Harley Davidson and I love it more than anything (apart from my girlfriend… if she is reading this!).
What are you most looking forward to about joining the team at The Cock Inn?
I have both personal goals and business goals for The Cock Inn, but none of it is possible without my brilliant team of co-workers at the pub, so I am really looking forward to working with them and developing delicious menus, that I hope all our customers will enjoy.
---
Come and try Federico's dishes for yourself. Book a table online to discover his daily specials and keep an eye out for our new Summer Menu, launching early July.