Lovely Local Cheese
We are dedicated to sourcing from British farmers and producers and using only sustainable ingredients. As a result, a lot of our food as well as drink comes from the beautiful Surrey Hills.
As it's Christmas and everyone seems to remember how much they love cheese at this time of year, we thought we'd delve into the story of one of the great cheeses on our menu; Norbury Blue…
At the base of Box Hill near Dorking, just a short distance from us here at The Cock Inn, Neil Allam and Michaela Edge are proud to be Surrey's only cheese makers.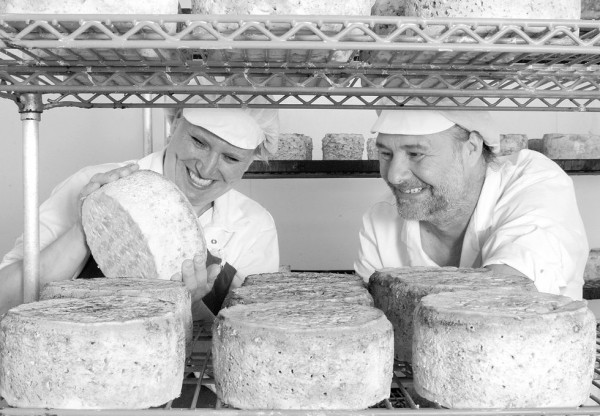 They started making Norbury Blue in 2001 from the milk of their closed herd of Friesian cows which travels just thirty metres (some of the lowest food miles around!) from the milking parlour to the dairy where the process of creating the wonderfully mild, crumbly blue cheese with it's musty hard rind is completed by hand..
Norbury Blue has been recognised locally for its distinct taste and flavour; this unpasteurised, vegetarian cheese has a unique flavour that's derived from the fertile meadow grasses at the foot of the North Downs where the herd graze.
Discover more about Norbury Blue at www.norburyblue.co.uk
and come and try some on our cheeseboard!
See Our Seasonal Menus